About me
Jyotika Karve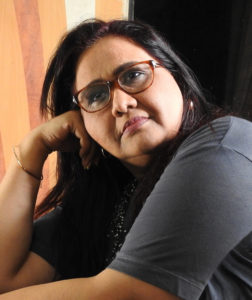 An art graduate from Sir J.J. Institute of Art , a post graduate from The Bhau Daji Lad Museum in curatorial studies and Art History, an eccentric traveler and a passionate art lover, Jyotika is a crazy combination.
Combining her conviction towards helping budding artists and showcasing the incredible Art of India , was a tough business decision but hugely satisfying.
The company proudly holds an Annual Exhibition for upcoming artists at the Chatrapati Shivaji Maharaja Vastu Sanghralaya and has established a reputation in India. The brand name of this exhibition is Mumbai Art by Artists.
Visiting Bienalles around the Globe and Museums at various countries, Jyotika has been able to get a Global view of the Art world. Thus encouraging participants to go solo and helping with every detail enriched with knowledge and experience.
97 Art & Ideas
97 Art and Ideas tries to merge the upcoming, more fashionable, Contemporary Indian Art with traditional Indian art forms and creations of rural Indian artisans to manifest into a creative overture.
97 Art and Ideas realises that novice artists feel intimidated by the Art Market and often lack marketing and sales skills. Therefore support to increase their potential creatively and economically was the base of this platform.
97 Art and ideas that proudly shows off the Art of India and it's Artists, to the world. Globally Indian art deserves more respect and this is an effort to show it in its true glory.
A partnership of 2 Commercial artists from Sir J. J. Institute if Applied Arts and innumerable art enthusiastic volunteers have been instrumental in bringing this platform to life.
Dream Come True
Ofcourse the team cannot function without all the incredibly talented volunteers. Architects, interior decorators, software engineers,  government employees and many more art enthusiasts without whom this concept would have remained a dream.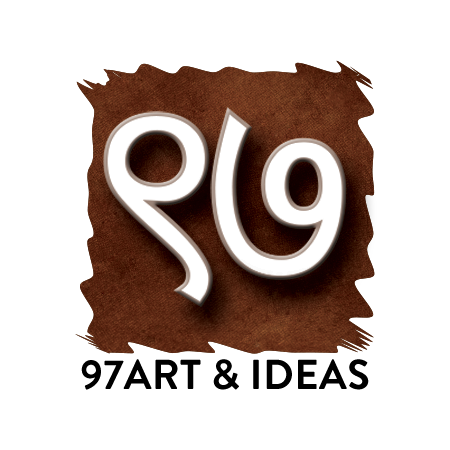 97artandideas